Careers at BridgePoint: Join our team!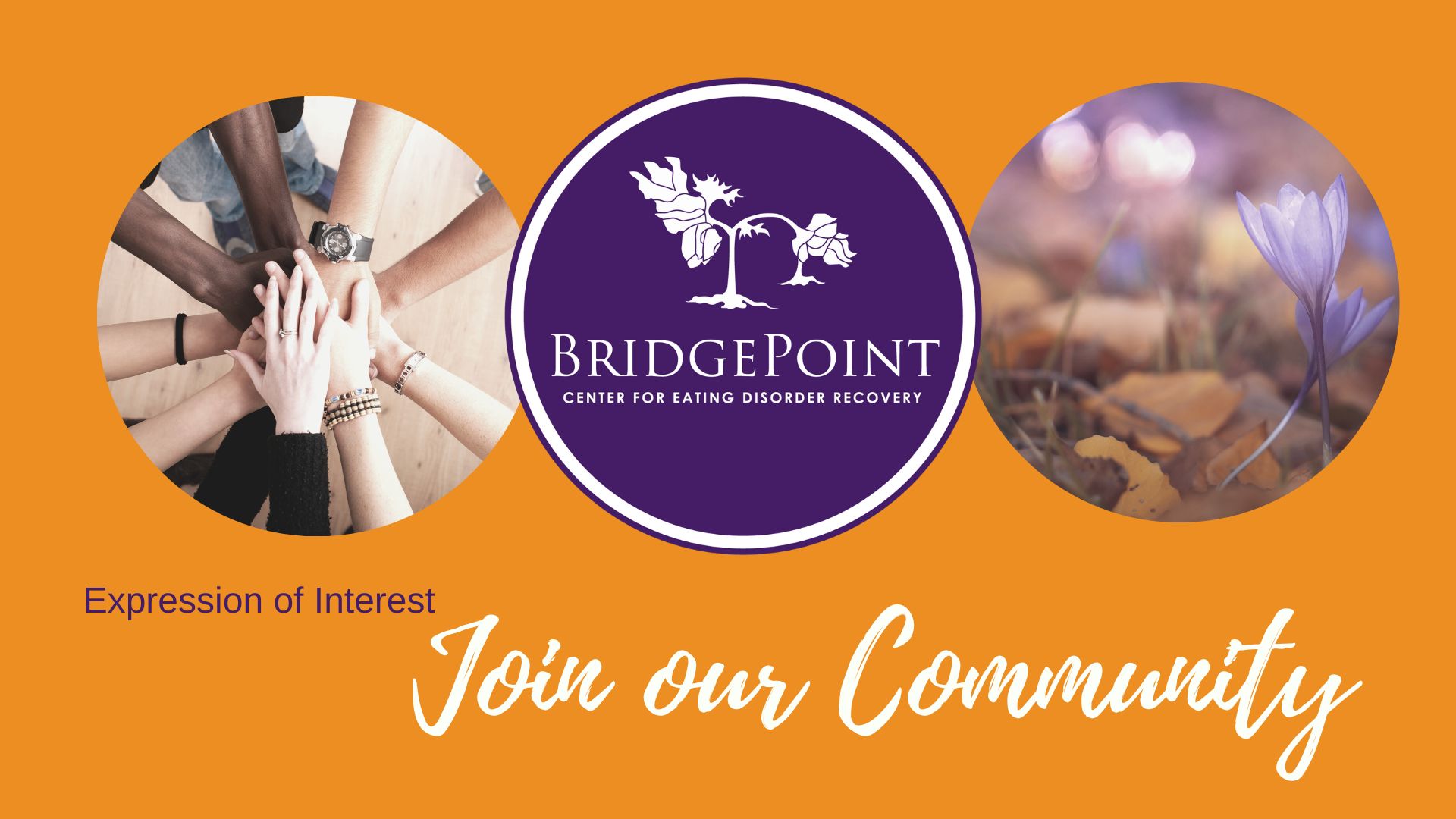 We currently don't have any open positions at this time, but we would love to hear from you as we plan 2024-25 and beyond.
BridgePoint Center for Eating Disorder Recovery is seeking to create an inventory of dedicated professionals to join our team in various positions, providing support and care to individuals on their journey towards healing and recovery.   If you are searching for a meaningful career, a second job or moonlighting in retirement, you've come to the right place.
Our compassionate multi-disciplinary team at BridgePoint Center for Eating Disorder Recovery is key to our success as an organization. We lead with our values always on the forefront: safety, a participant-centered focus, compassion, expertise and collaboration.  
You can expect to be a part of team that leads and supports onsite and virtual programs to our participants from across Saskatchewan.   Successful candidates typically have experience in the following disciplines: psychology, nutrition, social work, counselling, nursing, art therapy and somatic/embodiment practices.
Casual, part-time positions with flexible hours; majority of hours are available during our onsite program options scheduled intermittently based on our program schedule. There are more opportunities with our new virtual program options too!  All stat holidays off!
Contract Guest Facilitator (online programs including Deep Dives or other groups)
Advisory Panel (Per diem; Eating disorder professionals that provide advice, expertise, and leadership to BridgePoint) in alignment with the organization's goals and initiatives.
Peer Advisory Committee (Per diem; Only people with lived experience as a participant or as a caregiver and/or BridgePoint alumni are considered)
Equity, Diversity and Inclusion Committee (Contract or per diem)
At BridgePoint, we believe that when people feel respected and included they can be more creative, innovative, and successful. While we recognize we have more work to do to advance diversity and inclusion, we're committed to investing to move our organization forward.
If you are interested in applying to work at BridgePoint, please upload a cover letter and resume.    Emailed resumes are not accepted at this time. 
All resumes will be held on file for 12 months.