Careers at BridgePoint
At BridgePoint, we believe that when people feel respected and included they can be more creative, innovative, and successful. While we recognize we have more work to do to advance diversity and inclusion, we're committed to investing to move our organization forward.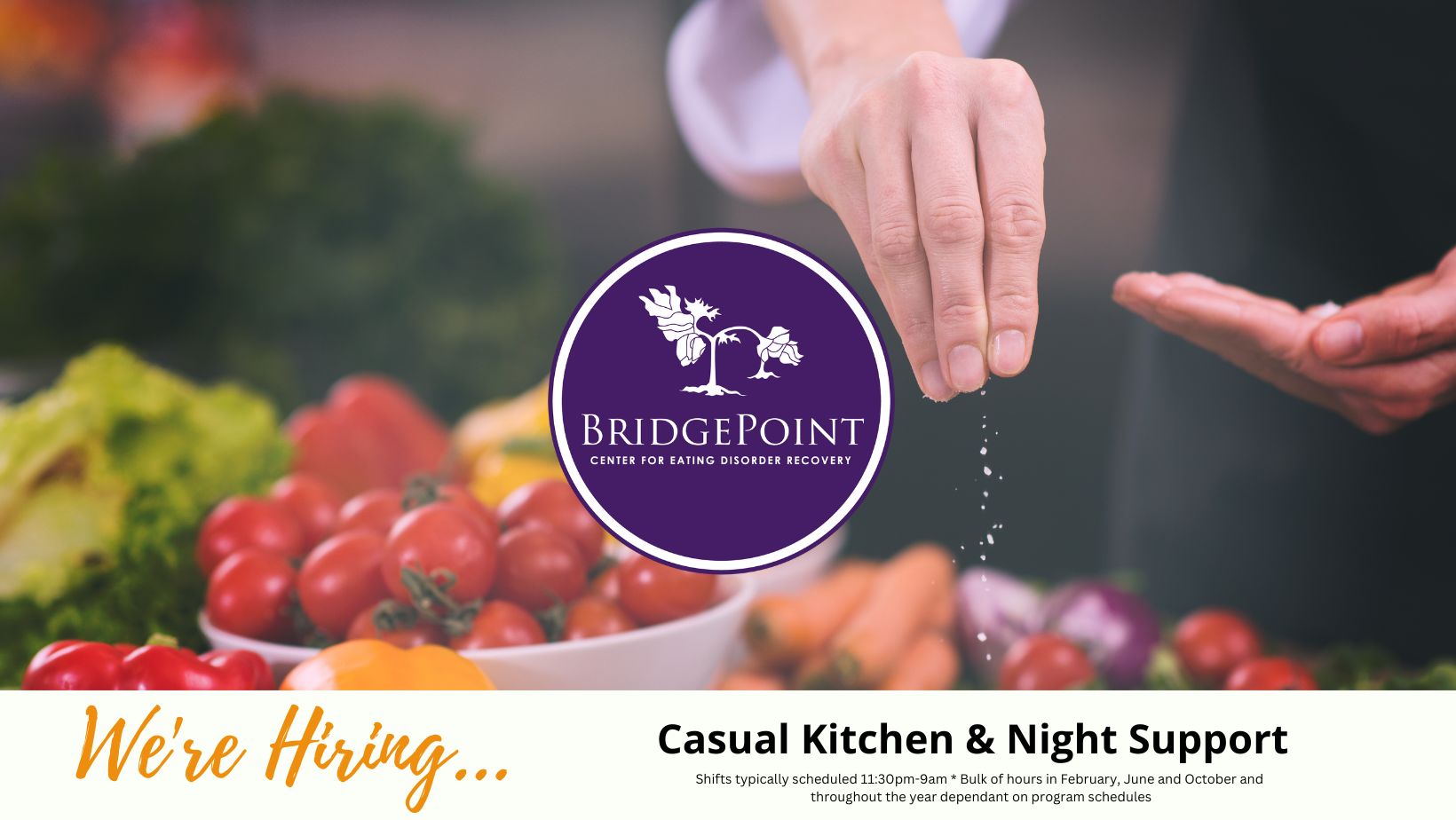 We are currently accepting resumes for a variety of casual positions including: 
Kitchen & Night Support
Recovery Support (Registered Dietitian) *term
If you are interested in applying to work at BridgePoint, please send a resume and a detailed cover letter to: 
Carla Chabot, Executive Director execdir.bridgepoint@sasktel.net 
All resumes will be held on file for 6 months.  Full job descriptions are available upon request. 
For more information on our program, visit www.bridgepointcenter.ca