Virtual Retreats & Special Programs
VIRTUAL 2-DAY INTENSIVE RETREAT
While funding capacity permits, we will continue our virtual programs offering several options to meet the needs of our participants at all stages of recovery from the comfort of their home environments. These virtual programs are free of charge for Saskatchewan residents with a valid Saskatchewan Health Card.  Join us in our online group room on our brand new mental health e-learning platform as we spend two days together in this two-day intensive retreat.  You can expect a combination of live and pre-recorded sessions with psychoeducational content and processing.
NEXT DATES FOR VIRTUAL RETREATS:  
Now accepting applications for :
December 19-20, 2022 * March 31-April 1, 2023 * May 8-9, 2023 * July 17-18, 2023 * October 2-3, 2023 * December 15-16, 2023 
There is a two-step intake process to join:
Complete the new virtual program intake form and return to BridgePoint (you don't select dates at this step).  (TIP: Don't waste your printer ink! Just use Adobe Reader and use "Fill and Sign". It's a free download! Detailed instructions can be found in this tutorial)
Apply Now! Virtual Registration Form
Once the application is processed, you will receive an intake email with an invitation for you to select the program date and get your seat. Spots will be limited and selected using EventBrite at the link you will be provided.  
WEEKLY DEEP DIVE ONLINE GROUP RECOVERY SESSIONS
Weekly Deep Dives for BridgePoint Alumni run on Wednesday evenings from 7-9pm. Topics include many of the traditional BridgePoint components and new ones will be added intermittently. These weekly groups are available to attend if you have completed a previous BridgePoint Virtual Retreat. If you are unable to attend a retreat, please fill out the full Virtual Retreat application and apply for the Deep Dives and we will be in touch.  
We ask the participants to register for each weekly session that they would like to attend. 
Register now (for those who have completed a virtual retreat)!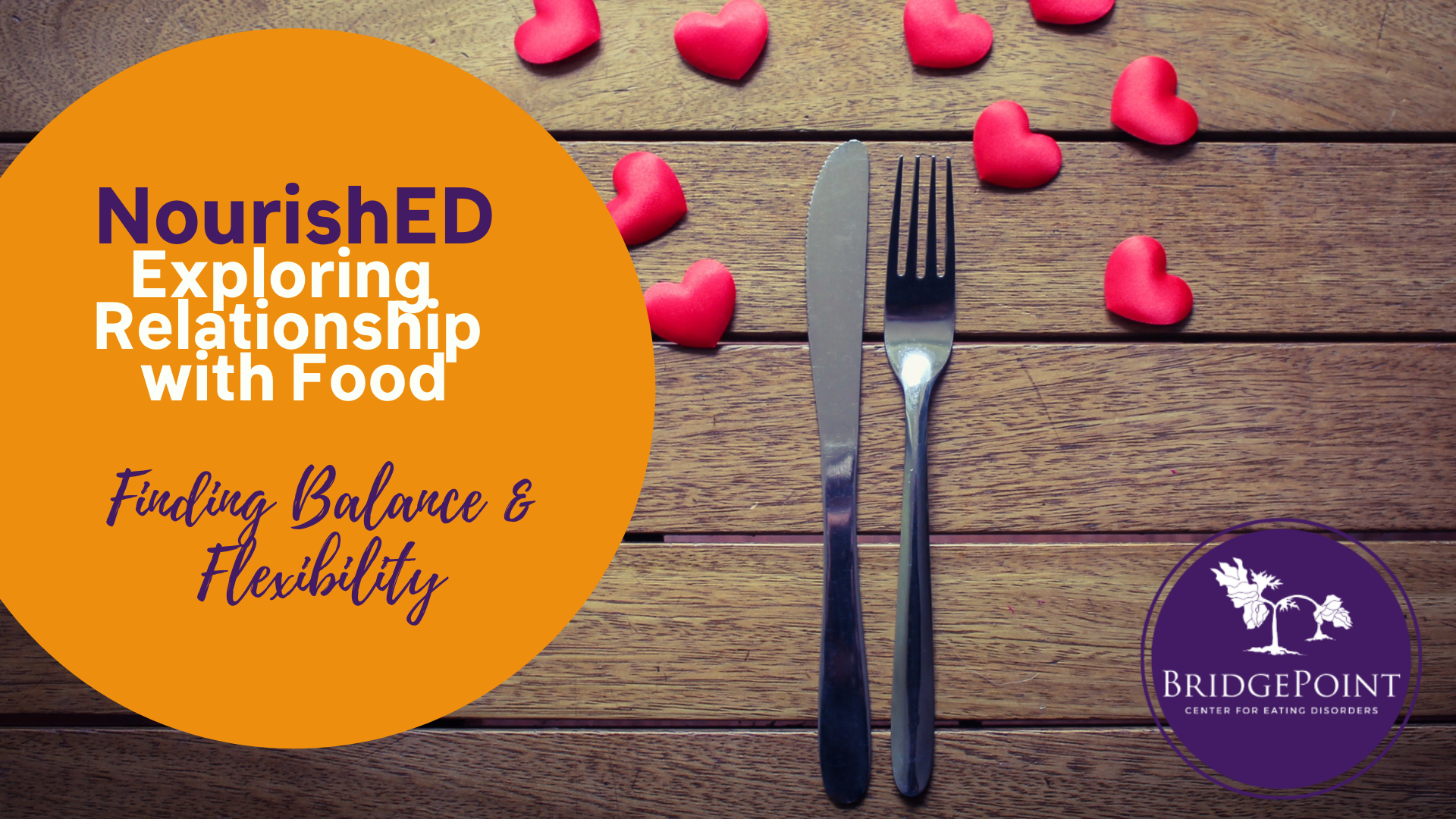 Have you ever imagined a greater possibility when it comes to your relationship with food – a way of eating and living that could leave you nourished and fulfilled? Join us as we explore our relationship with food and discover tools to work towards balance and flexibility. Get ready for fresh, new conversations and experiential opportunities that will give you an opportunity to get curious and challenge old messages and behaviors. This group will be facilitated using the Health at Every Size® (HAES®) and anti-diet approach. This is a great time to meet our BridgePoint dietitian and nutritionist, Sydney & Jackie, as they facilitate the weekly groups.  This group will be a closed group and we ask for a commitment to all sessions.
Dates: Thursdays at 12pm CST - May 11 to June 29, 2023
PRE-REQUISITES: BridgePoint Alumni are welcome to attend!